Empower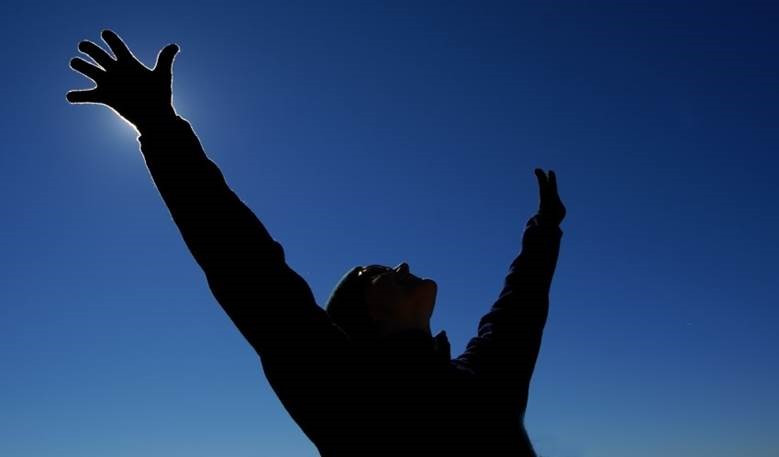 ---
Welcome to the January 2022 issue of Empower, the periodic newsletter of the IsDB-BISEW IT Scholarship Programme. This edition includes the following topics of note:
Flutter: the framework for cross-platform applications
A SECOND CHANCE – Switching Career Path to Information Technology
---
Flutter: the framework for cross-platform applications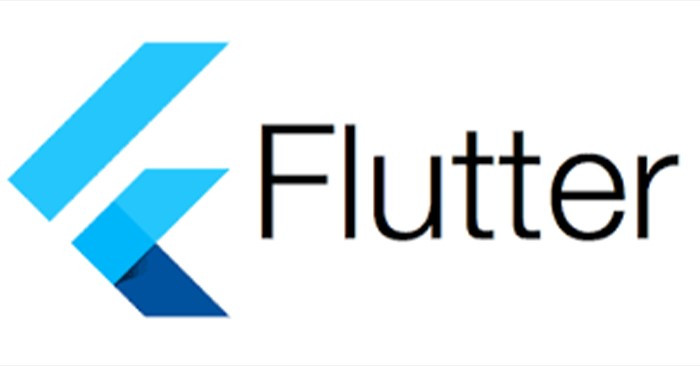 Flutter is an open-source user interface (UI) software development kit created by Google. It is used to develop cross-platform applications for Android, iOS, Linux, Mac, Windows, Google Fuchsia, Web platform, and the web from a single codebase. The good news is that Flutter is now a part of the IT Scholarship Programme course Enterprise Systems Analysis & Design with JEE in the IT Scholarship Programme. JEE as a training module.
What is Flutter?
Back in the days of Objective C/Swift and Java/Kotlin as primary languages for mobile development, building apps was expensive. You had to build two separate apps, which obviously meant doing the work twice.
To solve this problem, several frameworks have been constructed for the creation of hybrid (or cross-platform) apps in HTML5 and JavaScript. Among the cross-platform toolkits, including Phonegap, Xamarin, React Native, and more, the Flutter framework has quickly become increasingly popular among developers, enterprises, entrepreneurs and users.
Flutter is a portable UI toolkit for building native-like apps across mobile, web and desktop, from a single codebase. It uses the programming language Dart and incorporates Material Design (Android) and Cupertino (iOS) widgets. Flutter developers can create spectacular UI that looks and feels native. It behaves naturally on any platform, even though you're using one codebase.
Flutter is the only framework with a mobile SDK that provides a responsive style without using a JavaScript bridge, thereby reaching a level of performance that rivals its cousin and direct competitor React Native. It easily integrates with the different platforms such as Android, IOS and Linux, MAC, Windows and Google Fuchsia applications.
Flutter doesn't need any platform-specific UI components to render its UI. The only thing Flutter needs to show the application UI is a canvas to draw onto. And here's how it looks like:

What is Flutter used for?
Flutter is one of the best solutions to develop apps for Android and iOS, without having to write in a different codebase for each platform. The smartphone versions of these apps function as true, native apps on Apple and Android devices and are compiled for the respective platform before publication. They do not need a runtime module or a browser. Using the same codebase, it is also possible to create web apps for browsers as well as native programs for Windows, Linux and macOS.
Google itself uses Flutter for several modules of the Google Assistant and for the user interface of the Google Home hub. Well known e-commerce service providers such as eBay, Groupon or Alibaba Group use Flutter to give their mobile and web apps a uniform look.
What programming language is Flutter based on?
The Flutter SDK is based on the Dart programming language, also developed by Google. It's intent is to supplant classic JavaScript. On a server, Dart programs can be run directly, while in the browser they are converted to JavaScript using the Dart2js transcompiler.
It's All Widgets: The Flutter principle
Flutter is a widget-based technology. This means that you can apply object-oriented programming to any element. One of the benefits of using Flutter is that you can modify or customize widgets with ease. In addition, it provides UI widgets that meet key web application design requirements.
Flutter, as an open-source framework, has attracted a broad and active community of developers since its release. This community constantly publishes usable code examples and supports developers in creating new, innovative, beautiful cross-platform apps.
Pros and cons of Flutter app development
Every programming language has its advantages and disadvantages. But, in most cases, we can say that the advantages of Flutter, compared to similar technologies, clearly outweigh its disadvantages.
Pros of Flutter app development
Flutter has numerous advantages over its competitors. These advantages are inherent in the programming language and in the set of development tools that allow Flutter to solve issues that other languages cannot cope with.
One codebase for all platforms
Gone are the days of having to write a code for Android and another codebase for iOS devices. Flutter's code reusability allows you to write just one codebase and use it on not only for mobile Android and iOS but even for web, desktop and more. This cuts development time significantly removes cost and enables you launch your app that much faster.
"It's all Widgets" principle offers countless possibilities
Flutter's custom widgets are an absolute delight when it comes to creating great visuals for your app. At the same time, you don't have to worry about the UI on different devices.
Rich libraries
Flutter uses the Skia Graphics Library which is a fast and mature open-source graphics library. It redraws the UI every time a view changes. The result? A quick loading and smooth app experience.
Fast testing with hot reload
The hot reload feature makes the app development much quicker. With Flutter, there is no need to reload the app to see every single change you make in the code. You can easily make changes in your app in real-time, so you have more opportunities to experiment with the code and fix bugs on the go.
Cons of Flutter app development
There are no flawless technology solutions, and Flutter is no exception. Flutter's cons aren't exactly deal-breakers, but here are a few reasons why it might not be the ideal toolkit for a specific app.
Large file size because of the widgets
Flutter apps are quite large and "heavy" to start with. They occupy a lot of space and take longer to download or update.
Complex updating
Updating programming requirements in operating systems requires updating Flutter modules. Since the modules are integrated as fixed elements in the program, the latter must also be recompiled and reinstalled on the devices.
Limited set of tools and libraries
Flutter is a quite new development framework, so in some cases you may not be able to get the desired functions in the current library. Flutter will take some time to create certain tools, expand functionality and develop the community.
Apps developed on Flutter
The popularity of Flutter app development is constantly growing. Now Flutter is widely used to create apps for the likes of Alibaba, Yandex, Airbnb, Uber, eBay and other leading companies. Here is a selection of the top Flutter apps.

---
A SECOND CHANCE – Switching Career Path to Information Technology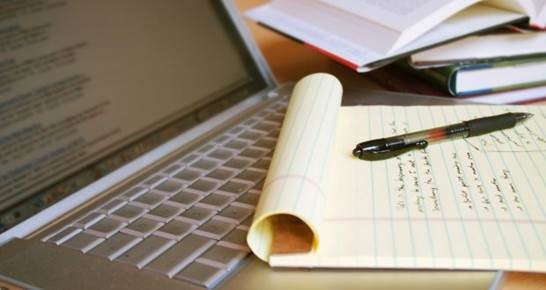 Shahidul Alam completed his bachelor's degree in Finance from a local college under the National University. His choice of Finance as his field of study was not driven by any special reason. He applied for a number of colleges with his friends and got admitted in Finance as this was the subject that was assigned to him. Shahidul duly completed the course with good results. Now getting a decent job was altogether a different matter. His applications to various banks and insurance companies produced no response. He participated in the BCS examination but could not make it through the stiff competition. Feeling increasingly desperate, Shahidul started searching for alternative avenues that could lead to employment.
By pure coincidence, he came across an online notice inviting applications for an IT scholarship on Facebook. The scholarship was being offered by IsDB-BISEW and guaranteed a career in the fast-growing field of information technology. Shahidul promptly applied and was selected after an interview and screening process. Thus began Shahidul's journey towards a career as an IT professional. On completing the training course funded by the scholarship he earned his diploma in IT and was quickly placed as a full-stack web application developer in an IT firm.
Conversion Course – A unique opportunity
Shahidul's experience is a recurring theme in the IsDB-BISEW IT Scholarship Programme. Each year, hundreds of applicants from various academic backgrounds ranging from Bangla and Kamil to Physics qualify for the IT scholarship, undergo the intensive training and go on to make a career in the IT industry at home and abroad.
The IsDB-BISEW IT Scholarship Programme is the only education/training programme in Bangladesh that is designed to convert graduates from any discipline into IT professionals with lifelong career opportunities in the ever-expanding IT industry.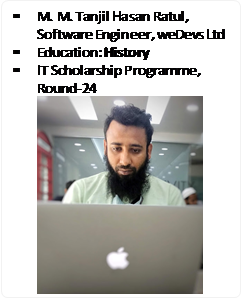 All the training courses offered in the programme are tailored for individuals who do not have any previous exposure to computing. During the training, each module within a course introduces basic topics to familiarize the trainee with the subject matter. This learning is then reinforced by practical work which is carried out on the computer by the trainee under instructor's supervision. Trainees are also required to complete a number of projects both individually and in small groups as a part of the course work. Throughout the training course each trainee undergoes monthly assessment to monitor his/her learning. Those who face any difficulty are given additional assistance and resources to recover their shortcomings. By the end of their training course a trainee becomes fully equipped with the skills and knowledge needed to embark on a career in the IT industry.
About the IsDB-BISEW IT Scholarship Programme
The scholarship programme is jointly run by the government of Bangladesh and the Islamic Development Bank. It has been in operation since 2003 and awards around 1,200 scholarships every year. The programme has so far produced more than 14,850 graduates who are employed as IT professionals in the industry. Many of the graduates have started their own IT firms and have become successful entrepreneurs. A number of graduates have also started their international freelancing careers in information technology after completing their training from IsDB-BISEW.
Under the scholarship programme, intensive training is provided to the trainees for various courses which range from six to 12 months. The skills and knowledge gained from these courses by the trainees are in high demand in the job market. These courses and their duration are shown below:
Employment of the Graduates of IT Scholarship Programme
Trainee who successfully complete their training are placed in rewarding IT careers by the Placement Cell of the IT Scholarship Programme. The programme has a placement rate of 92%. It is to be noted that even during the pandemic the IT Scholarship Programme has continued its strong placement performance.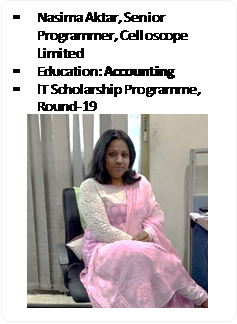 Web Developer
Software Developer
Network Engineer
Visual & Graphics Engineer
Full Stack Software Engineer
Programmer
Network Support Engineer
Laravel Developer
UI / UX Developer
Java Software Developer
Web Designer
Video Editor
Backend Developer
Oracle Developer
Database Developer
.Net Developer
Support Engineer
Graphics and Motion Designer
CAD Executive
Software Quality Assurance Engineer
Analyst
Oracle Apex Developer
Net Programmer
Business Analyst
CAD Engineer
Java Programmer
Digital Marketing Officer
Project Engineer
PL/SQL Programmer
Motion Graphic Designer
Developer
Conclusion
In Bangladesh, students cannot always choose their field of study at undergraduate or master's level. Students who are eager to take up IT or computing at undergraduate/master's level have very few opportunities to do so. These students are forced to select a course of study at colleges or universities that are at best a compromise and do not fulfil their interest or career needs. The IsDB-BISEW IT Scholarship Programme provides a second chance to these students by offering them a highly effective pathway to transform themselves into full-fledged IT professionals with excellent career potential.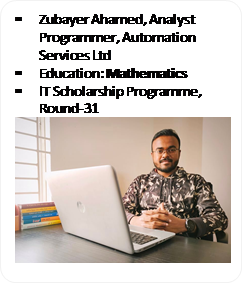 Copyright @ 2022 IsDB-BISEW, All rights reserved.