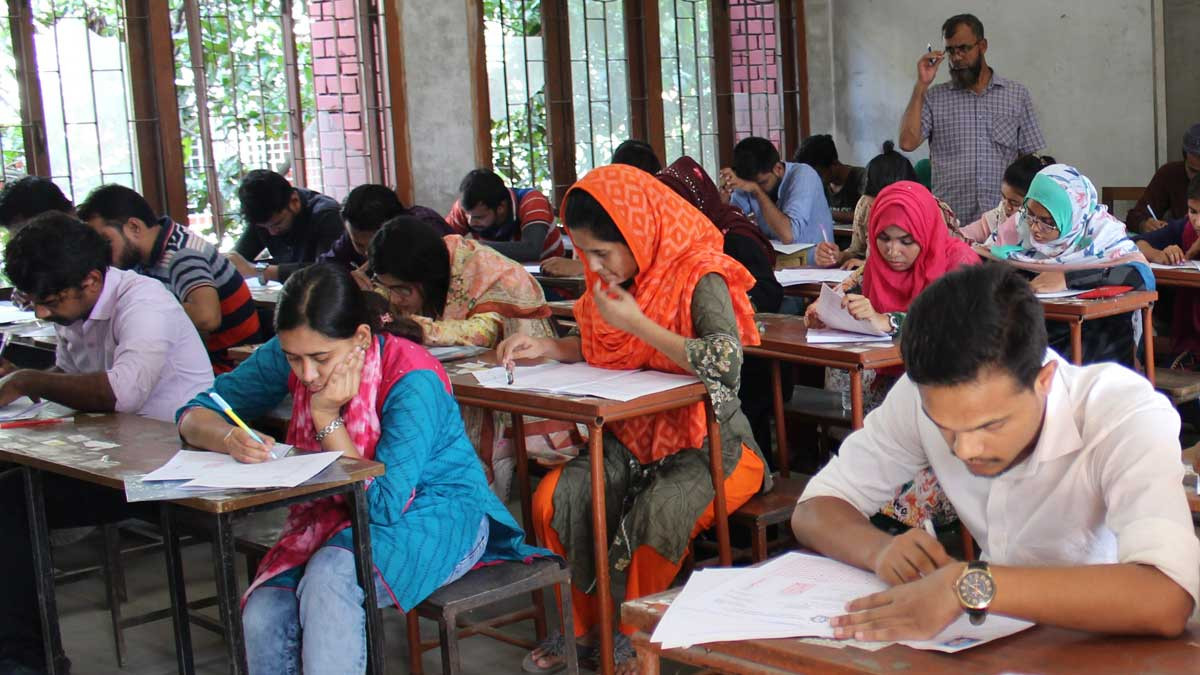 The aptitude test of Round-43 for the IsDB-BISEW IT Scholarship Programme took place on 05 September 2019 simultaneously at Dhaka and Chittagong under the supervision of the members of the programme authority and programme consultant. The aptitude test, which is a written and time-bound test, is administered to all the short-listed scholarship applicants in a Round. It is administered four times a year and is mandatory for everyone intending to apply for the IsDB-BISEW IT Scholarship Programme. 1,623 applications were received for the scholarship in Round-44 out of which 1,503 were shortlisted for the test.
The purpose of the Aptitude Test is to assess the applicants' ability to understand the courses he/she would likely be pursuing in the scholarship programme.
The test is not intended to measure the applicants' computer skills nor is it designed to assess applicants' competency in any specialized academic topic. The test simply tries to measure the relative standing of the applicant in terms of proficiency in understanding of written Standard English and his mathematical skill as expected from a young person who has just finished graduate studies.